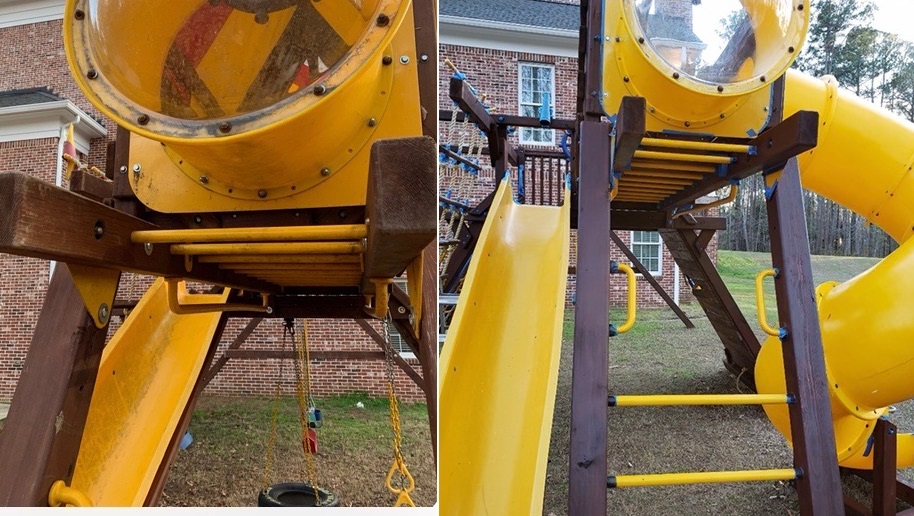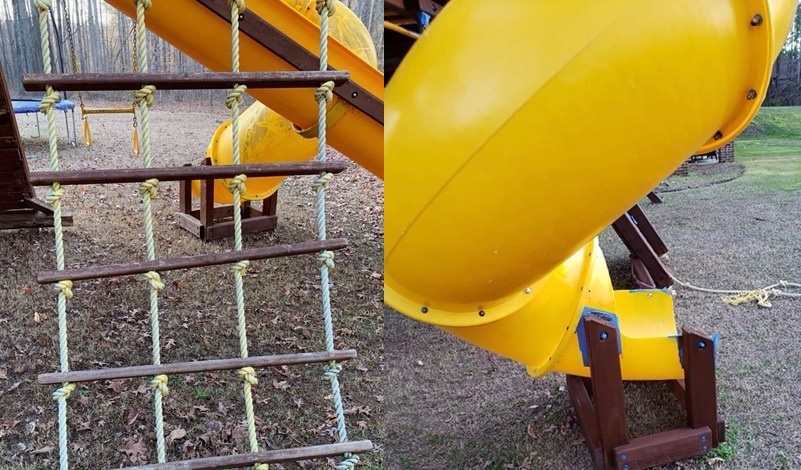 RAINBOW MAINTENANCE & CARE
Please remember that there is no such thing as a maintenance-free playset.  A little maintenance will go along way in assuring safe and fun play, and a set that will hold its value for years to come.  Maintaining your playset also maintains your Rainbow Lifetime Warranty.  Wood will expand and contract as it adjusts to temperature and humidity changes, which will result in "checking cracks."  This is a natural characteristic of all wood, and it will not affect the strength and durability of your playset.
As a safety precaution, all nuts, bolts and lag screws should be routinely checked for tightness.  Do this twice a year and definitely prior to the spring play season.  Avoid overtightening the bolts.  If you notice more sway than usual when children swing, you probably need to simply "tighten up" the set.  Review the Playset Maintenance brochure for information on caring for your playset.
Please contact us if you have questions!